What is Dietz and Watson?
Established in 1939, the grandfather Gottlieb Dietz. Gottlieb loved making quality meat, 4 generations later with so many ways to cook prepare meats Dietz and Watson still prepare their meats the same fresh way as their beloved grandfather once did, handcrafted spices and slow roast the meats, with a slogan "it's the family thing' we can say they kept their promise which is great quality, they carry a large line of food products such as meats ,cheese and more.
Can I Buy Dietz and Watson ROUTE?
YES! You can search Dietz and Watson routes for sale on bizroutes.com or you can browse online if none appear here, also dont forget to subscribe to get notifed as soon as we get similar listings.
What is the process of owning a Dietz and Watson head route?
Building a customer base with the guidance of Dietz and Watson as they take pride in their deli products they expect the route owners to deliver great customer service, also taking down the customers orders either in person, salesman or over the phone and picking up the meat and delivering the product to customers.
How much can I make when buying a Dietz and Watson?
Each route differs from the other, it comes down to how many customers you service to how much product they buy a week. Technavio reported its 186 billion dollar industry and supermarkets are not going anywhere any time soon. Maybe technology has changed and you can get almost everything shipped, but buying a sub we don't need that shipped.
**This article is not from Dietz and Watson, content is written based on personal research, all buyers should conduct their own research**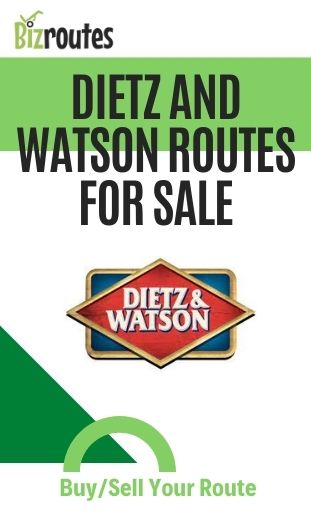 Become business smart!