Finding fedex grounf routes for sale
Fedex ground routes deals with commercial shipments of products in an assigned territory. Unlike Fedex home delivery, they deal with heavier shipments and the delivery cost is less too. According to some sources, 75 to 125 deliveries are made per Fedex driver everyday.
The eligibility criteria for a buyer is :
A valid CDL license

Passed in Department of Transportation physical and drug test
Expenses if buying a Fedex ground route include maintenance cost, payment of employees. In most cases, 7 workers are employed by the route owner. There are certain equipments that need to be made available apart from the vehicle for example uniforms, Fedex scanners and softwares. Other expenses include fuels, repair and insurance.
Benefits of Buying Fedex Ground Routes for Sale:
The main benefits of the routes in topic include scheduled weekly payments. But on the other hand, the payments can get affected due to seasonal dips. Another brighter side of owning a ground round is that the owner doesn't need to worry about the steps for the development of the route rather they only deal with the logistics and ensure timely deliveries. All the marketing strategies are provided by the Fedex itself and route owners deal with the logistics.
if you like this out ups routes for sale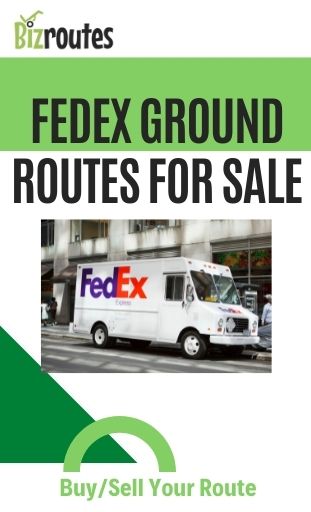 Become business smart!